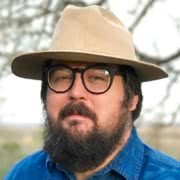 Chap Ambrose
I build useful and generous things.
I'm a developer, designer, and entrepreneur. I've worked on dozens of web apps over the last ten years. I've also built mobile apps, interactive installations, and a hardware product.
I'm productive in a variety of programming languages, but Ruby and Javascript are my first loves. I sweat technical details, yet my degrees in design have taught me to work backwards from user needs.
I don't believe in the strict silos of sales / support / design / engineering. I prefer small, remote teams where titles and egos take a back seat to nimble collaboration, candid critique, and quality work.
I've helped build and launch products for national nonprofits, VC funded startups, and businesses of all sizes.
Austin Center for Design
Interaction Design & Social Entrepreneurship, Certificate 2011

Savannah College of Art & Design
Industrial Design, Interaction Design Minor, BFA 2006
We Are Healers
Board Member and Secretary, 2016–Current